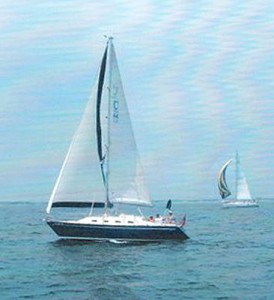 LOA: 29.96′
DWL: 25.25′
Displacement: 7950 lbs.
Ballast: 3830
Beam: 10.08′
Currently we are lusting after this Tartan model for our boat of the day. We saw one for sale at a marina in Lake City, MN this past September when we spent the weekend on our sailboat, Var Skibet. It was a 1982, if memory serves and was listed for about $26,500, I think. Of course I went home to start fueling my obsession by researching Tartans. I must say, I like what I found. This model was made from 1981-88, with 97 being produced. They have beautiful interiors and are laid out nicely. One thing I found is that there were two different layouts available for this model. One had a rear quarter berth as an optional upgrade, while the standard version came with a dedicated navigational station. Personally, I prefer the navigator's station model. The lay out still has accommodations for 5 and 90 percent of the time its only going to the two of us.
The design is by Sparkman & Stephens, whom has a long and lauded history. One of the founders, Olin J. Stephens, just past away this past October at the age of 100. His brother Rod, for his work on the "Duck" project, was awarded the Medal Of Freedom – the highest award given to a civilian in a time of war.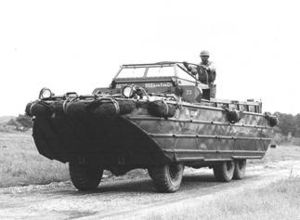 The T3000 came with a Universal 15 H.P. Diesel engine, which to me, has the nice safety aspects of being a diesel, but some of the inherent maintenance issues as well. Diesels are meant to be run for long periods of time and take awhile to get up to full operating temperature, which is important, longevity wise. Also, fuel considerations need to be carefully addressed for trouble free operation.
The galley is L-shaped and has places to lean when cooking at sea, which is nice. The galley is on the starboard side, with the navigator's station on the port. Moving forward to the saloon, it is traditional with settees on either side and a drop down, drop-leaf table which is stored upright against the bulkhead when not in use. There is a generous amount of joinery and storage behind the settees. I am a fan of lots of teak and this boat has it. Of course, when I'm sanding and varnishing my life away, I may feel differently about that if we ever get one of these. The head compartment is athwartships with the head on the starboard and the sink and wet locker on port. Past the head is the V-berth. It looks to me like there is a sliding door in between the head and V-berth.
The cockpit came standard with tiller steering or with an optional wheel. I have yet to find one that doesn't have a wheel. We both like the idea of a tiller because it takes up less room, can be moved out of the way and not least of all, auto-steering is easier and less expensive with a tiller. Having a tiller on a sailboat just seems more salty to me too. All lines are led aft as well. There is also the handy feature of being able to access the icebox from the cockpit through a hatch. It came with four Lewmar winches accessible from the cockpit. So there you have it, our Boat De Jour.
---